Continental Real Estate (CRE) is a leading real estate company that has been providing specialized realty services for over four decades.
Continental Real Estate (CRE) is a leading real estate company that has been providing specialized realty services for over four decades. Headquartered in the United Arab Emirates, the company has built an elaborative portfolio of real estate services that cater to the needs of customers with a focus on its 3Ps motto – People, Passion, and Property.

CRE's mission revolves around its core principles of catering to people's needs, driving passion for excellence, and understanding the importance of property in the industry. The company's vision is to evolve into one of the preferred choices globally as a bespoke property services provider.
CRE operates with experience, integrity, sustainability, and forward-pacing as its core business values. The company has a team of experts who are periodically trained to keep their passion on track for delivering the best customer-centric property services. The team consists of local and international talent, bilingual team members, qualitative leaderships, independent services, extensive and in-depth knowledge, and elaborative experience.
Established in 1980, CRE has over 40 years of experience in the real estate industry, with offices in five emirates in the UAE and a global reach that extends to more than five countries. The company has valued over three trillion properties in AED, completed over 10,000 consultancy projects, and managed properties revenue worth 1.2 billion.
If you are looking to sell your property and are unsure of the right approach, CRE can help. The company offers specialized services that are tailor-made to suit the specific needs of customers.
At CRE, the focus is on delivering the best customer-centric services and creating a striking balance within its services. With a team of passionate experts and a focus on its core values, CRE has emerged as a successful entity that has mastered the real estate industry in the UAE and beyond.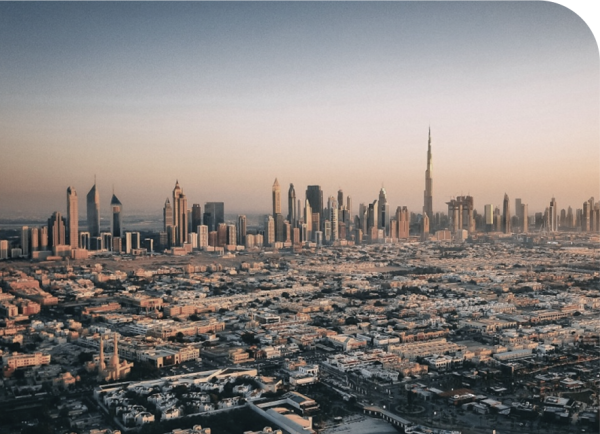 Continental Real Estate (CRE), a leading real estate company in the UAE, has paid tribute to its founder, Mr. Walid Al Mallahi, who passed away but continues to be remembered as a legendary figure in the industry. Mr. Al Mallahi was a pioneer in the real estate market and brought revolutionary advancements, particularly in the Sharjah and Dubai market. He was one of the first experts and arbitrators in the real estate industry, earning the title of the "King of Real Estate" from his peers.
With an extensive background in real estate valuations, property management, marketing and leasing, property valuations, and feasibility studies, Mr. Al Mallahi had a profound understanding of the mechanics and investor demands of the UAE real estate market. He held a BA of Arts from the Department of Geography, Alexandria, University of Egypt, and was certified by the Institute of International Research.
Reflecting on his legacy, Mr. Al Mallahi instilled his core principles into the business, which remain fundamental to the company's success. His vision has enabled CRE to become a professional service provider that its customers can always be proud of.
Ahmed Almallahi, Partner & CEO, said, "We have a history that taught us to value the people we work for, and evolve with every passing era in the industry we deal in. Following the legacy, I look forward to having a promising future for all of my clients in the UAE and internationally by being their partner in all of their property needs."
Partner & MD, Mohammed Almallahi, added, "Our aim has been elaborate and well-sought to provide services to the people who are our diligent customers. CRE empowers real estate, accelerates growth, and advancement. This is what we stand up for."
Today, CRE continues to build on Mr. Al Mallahi's legacy, empowering its clients and remaining at the forefront of the UAE's real estate industry.
Media Contact
Company Name: Continental Real Estate
Contact Person: Ahmed Almallahi
Email: Send Email
City: Dubai
Country: United Arab Emirates
Website: https://www.cre-me.com/