Hyperphosphatemia Market to Advance at Moderate CAGR During the Forecast Period (2022-2032) – Estimates DelveInsight | Key Companies – PUMC Pharma, Ardelyx, Daiichi Sankyo, Shield Therapeutics
As per DelveInsight, the Hyperphosphatemia Market Therapeutics Market is anticipated to grow in the coming years owing to the rise in the number of prevalent cases, the improvement in the diagnosis methodologies, rising awareness of the disease, incremental healthcare spending across the world, and the expected launch of emerging therapies.
The emerging pipeline of Hyperphosphatemia is weak, with few promising therapies under development. Key players such as Ardelyx, Shield Therapeutics, Chugai Pharmaceuticals, and others are involved in developing treatments for Hyperphosphatemia.
DelveInsight's "Hyperphosphatemia Market Insights, Epidemiology, and Market Forecast 2032" report delivers an in-depth understanding of the disease, historical and forecasted epidemiology, as well as the Hyperphosphatemia market size, share, trends, and growth opportunities in the seven major markets (7MM) (i.e., the United States, EU4 (Germany, Spain, Italy, France), the United Kingdom and Japan).
The Hyperphosphatemia market report covers emerging drugs, current treatment practices, market share of individual therapies, and current & forecasted market size from 2019 to 2032. It also evaluates the current treatment practice/algorithm, key drivers & barriers impacting the market growth, and unmet medical needs to curate the best of the opportunities and assess the underlying potential of the market.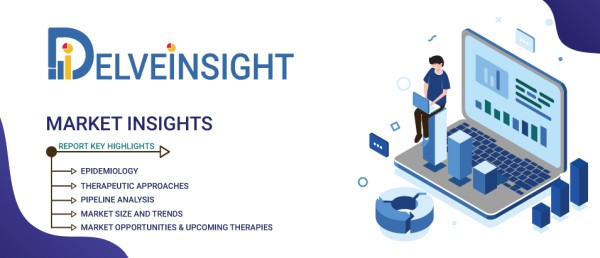 Hyperphosphatemia: An Overview
Hyperphosphatemia is a condition characterized by an increase in serum phosphate level above 4.5 mg/100 mL. The condition usually occurs due to a decrement in renal function, commonly among chronic kidney disease (CKD) patients, in which phosphate levels shoot up abnormally high.
Hyperphosphatemia does not usually have apparent symptoms. It is more likely that the symptoms of an underlying disease that can cause high phosphate levels, such as uncontrolled diabetes, are spotted first. Patients commonly report uremic symptoms such as fatigue, shortness of breath, anorexia, nausea, vomiting, and sleep disturbances. If phosphate levels in the blood become too high, it may cause mineral and bone disorders and calcification.
Also, hyperphosphatemia complexes serum calcium, decreasing ionized calcium levels and triggering PTH release, resulting in secondary hyperparathyroidism; this causes a high bone turnover state, releasing calcium from the bone to normalize the serum calcium level.
Hyperphosphatemia Market Key Facts
The United States accounts for the largest market size of Hyperphosphatemia throughout the study period of 2019–2032, compared to EU5 (Germany, France, Italy, Spain, and the United Kingdom) and Japan, which was estimated to be USD 2,283 million in 2021.

Among the EU5 countries, Germany had the highest market size with USD 133 Million in 2021, while Spain had the lowest market size with USD 57 million in 2021.

In the United States, patients with Stage 3–5 CKD accounted for 2,359,000+ cases in 2021.

In 2021, in the United States, the prevalence of ESRD was 803,000+, and patients with ESRD on dialysis accounted for 570,344 cases.

Among EU5 countries, Germany had the highest number of prevalent cases of hyperphosphatemia in ESRD patients undergoing dialysis, which was 55,000+ in 2021. Whereas Spain accounted for the least number of prevalent cases of hyperphosphatemia in ESRD patients undergoing dialysis, which were 23,000+ cases in 2021.

As per DelveInsight's analysis, Hyperphosphatemia occurs in both men and women.
The market outlook section of the report helps to build a detailed comprehension of the historical, current, and forecasted Hyperphosphatemia market size by analyzing the impact of current and emerging pipeline therapies. It also provides a thorough assessment of the market drivers & barriers, unmet needs, and emerging technologies set to impact the market dynamics.
The report gives complete detail of the Hyperphosphatemia market trend for each marketed drug and mid & late-stage pipeline therapies by evaluating their impact based on the annual cost of therapy, their Mechanism of Action (MOA), Route of Administration (ROA), molecule types, competition with other therapies, brand value, and their impact on the market.
Hyperphosphatemia Epidemiology Assessment
The epidemiology section provides insights into the historical, current, and forecasted epidemiology trends in the seven major countries (7MM) from 2019 to 2032. It helps to recognize the causes of current and forecasted epidemiology trends by exploring numerous studies and research. The epidemiology section also provides a detailed analysis of diagnosed and prevalent patient pool, future trends, and views of key opinion leaders.
The Report Covers the Hyperphosphatemia Epidemiology Segmented by –
Total Prevalent Cases of Chronic Kidney Disease (CKD) in 7MM [2019–2032]

Diagnosed Prevalent Cases of Chronic Kidney (CKD) in 7MM [2019–2032]

Number of ESRD patients undergoing Dialysis in 7MM [2019–2032]

Prevalent Cases of End-Stage Renal Disease (ESRD) in 7MM [2019–2032]

Prevalence of Hyperphosphatemia in 7MM [2019–2032]

Stage-specific Distribution of Chronic Kidney (CKD) in 7MM [2019–2032]
Hyperphosphatemia Drugs Uptake and Pipeline Development Activities
The drug uptake section focuses on the rate of uptake of the potential drugs recently launched in the Hyperphosphatemia market or expected to be launched during the study period. The analysis covers the Hyperphosphatemia market uptake by drugs, patient uptake by therapies, and sales of each drug. Moreover, the therapeutics assessment section helps understand the drugs with the most rapid uptake and the reasons behind the maximal use of the drugs. Additionally, it compares the drugs based on market share.
The report also covers the Hyperphosphatemia pipeline development activities. It provides valuable insights about different therapeutic candidates in various stages and the key companies involved in developing targeted therapeutics. It also analyses recent developments such as collaborations, acquisitions, mergers, licensing patent details, and other information for emerging therapies.
Learn How the Hyperphosphatemia Market Will Evolve and Grow by 2032 @
https://www.delveinsight.com/sample-request/hyperphosphatemia-market
Hyperphosphatemia Therapeutics Analysis
Several major pharma and biotech giants are developing therapies for Hyperphosphatemia. Currently, PUMC Pharmaceutical is leading the therapeutic market with its Hyperphosphatemia drug candidates in the most advanced stage of clinical development.
The Leading Companies in the Hyperphosphatemia Therapeutics Market Include:
PUMC Pharmaceutical

Shanghai Alebund Pharmaceuticals

Ardelyx

Kyowa Kirin

Phosphate Therapeutics

Liaoning Grand Nuokang Biopharmaceutical Co., Ltd.

Chugai Pharmaceutical

Keryx Biopharmaceuticals

Panion & BF Biotech Inc.

Sinomune Pharmaceutical

Daiichi Sankyo

J-Pharma

OPKO Renal

Altair Nanotechnologies

China Nuokang Bio-Pharmaceutical

Unicycive Therapeutics
And Many Others
Hyperphosphatemia Drugs Covered in the Report Include:
FC818 (ferric citrate): PUMC Pharmaceutical

VS 505: Shanghai Alebund Pharmaceuticals

Ibsrela (Tenapanor): Ardelyx

PT20: Shield Therapeutics

Tenapanor: Ardelyx/Kyowa Hakko Kirin

PT-20: Shield Therapeutics

EOS789: Chugai Pharmaceutical

DS-2330: Daiichi Sankyo
And Many More
The Report Covers the In-depth Assessment of the Emerging Drugs & Key Companies. Download the Sample Report to Learn More @
https://www.delveinsight.com/sample-request/hyperphosphatemia-market
Table of Content (TOC)
1. Key Insights
2. Executive Summary
3. Hyperphosphatemia Competitive Intelligence Analysis
4. Hyperphosphatemia Market Overview at a Glance
5. Hyperphosphatemia Disease Background and Overview
6. Hyperphosphatemia Patient Journey
7. Hyperphosphatemia Epidemiology and Patient Population (In the US, EU5, and Japan)
8. Hyperphosphatemia Treatment Algorithm, Current Treatment, and Medical Practices
9. Hyperphosphatemia Unmet Needs
10. Key Endpoints of Hyperphosphatemia Treatment
11. Hyperphosphatemia Marketed Products
12. Hyperphosphatemia Emerging Drugs and Latest Therapeutic Advances
13. Hyperphosphatemia Seven Major Market Analysis
14. Attribute Analysis
15. Hyperphosphatemia Market Outlook (In US, EU5, and Japan)
16. Hyperphosphatemia Access and Reimbursement Overview
17. KOL Views on the Hyperphosphatemia Market
18. Hyperphosphatemia Market Drivers
19. Hyperphosphatemia Market Barriers
20. Appendix
21. DelveInsight Capabilities
22. Disclaimer
*The Table of Contents (TOC) is not exhaustive; the final content may vary. Refer to the sample report for the complete table of contents.
Download the Sample PDF to Learn More About the Key Offerings of the Report @
https://www.delveinsight.com/sample-request/hyperphosphatemia-market
Connect with us and discover how Delveinsight can help you to identify your potential business partners and investors in the highly dynamic and evolving pharmaceutical market today @ Pharmaceutical Partner Identification Services
About DelveInsight
DelveInsight is a leading Business Consultant and Market Research Firm focused exclusively on life sciences. It supports pharma companies by providing comprehensive end-to-end solutions to improve their performance.
Media Contact
Company Name: DelveInsight Business Research LLP
Contact Person: Shruti Thakur
Email: Send Email
Phone: +91 9568243403
Address:304 S. Jones Blvd #2432
City: Las Vegas
State: NV
Country: United States
Website: https://www.delveinsight.com