Multiple Sclerosis Market in the 7mm was found to be USD 22,381 million in 2020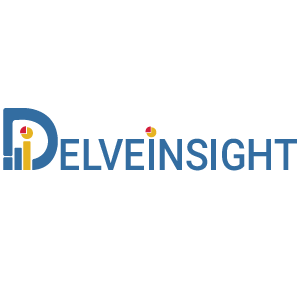 The Multiple Sclerosis market treatment offers tremendous opportunities to pharmaceutical players since there are only a few approved non-nicotinic therapies available commercially. The report covers the Multiple Sclerosis market trends covering key pharmaceutical companies in the market, upcoming as well as Multiple Sclerosis marketed therapies, unmet needs, prevailing constraints and the factors driving the Multiple Sclerosis market size growth.
Key takeaways from the Multiple Sclerosis Market Research Report
According to DelveInsight, Multiple Sclerosis market in 7MM is expected to change in the study period 2019–2032.
The total 7MM prevalent cases of Multiple Sclerosis were 1,265,000 in 2020.
Multiple Sclerosis Market Companies are working such as Major players NeuroVax (Immune Response BioPharma Inc.), CNM-Au8 (Clene Nanomedicine), Tolebrutinib (SAR442168) (Sanofi), Evobrutinib/M2951 (Merck Healthcare KGaA), Ublituximab (TG Therapeutics, Inc.), ALKS 8700 (Alkermes/Biogen), and Arbaclofen (Arbaclofen ER) (Osmotica Pharmaceutical), and others are being assessed as potential therapies to be available in the market in the coming future.
Multiple Sclerosis Pipeline therapies such as rHIgM22, CNTO 1275, Interferon beta-1a (Rebif), alemtuzumab, ALKS 8700, Fingolimod, Rebif, and others.
Recent Developmental Activities in the Multiple Sclerosis Market
In September 2021, TG Therapeutics announced the submission of a Biologics License Application (BLA) to the U.S. Food and Drug Administration (FDA) requesting approval of ublituximab, the Company's investigational glycoengineered anti-CD20 monoclonal antibody, as a treatment for patients with relapsing forms of multiple sclerosis (RMS). The submission was based on the results of the ULTIMATE I & II trials, two identical Phase 3, randomized, global, multi-center, double-blinded, active-controlled trials evaluating ublituximab compared to teriflunomide in patients with RMS. The ULTIMATE I & II trials were conducted under a Special Protocol Assessment (SPA) agreement with the FDA.
On July 1, 2021, Immunic announced U.S. Food and Drug Administration, or FDA, clearance of its Investigational New Drug, or IND, application for the phase 3 ENSURE program of vidofludimus calcium in patients with RMS. The ENSURE program comprises two multicenter, randomized, double-blind phase 3 trials designed to evaluate the efficacy, safety, and tolerability of vidofludimus calcium versus placebo in RMS patients. Each of the trials, titled ENSURE-1 and ENSURE-2, is expected to enroll approximately 1,050 adult patients with active RMS at more than 100 sites in 14 countries, including the United States, Latin America, Central and Eastern Europe, and India. Patients will be randomized in a double-blinded fashion to either 30 mg daily doses of vidofludimus calcium or placebo and the primary endpoint for both trials is time to first relapse up to 72 weeks. Key secondary endpoints include volume of new T2-lesions, time to confirmed disability progression, time to sustained clinically relevant changes in cognition, and percentage of whole brain volume change, grey matter volume, and white matter volume. The ENSURE trials will be run concurrently. The first patient has been enrolled in November 2021.
ATA188, is an off-the-shelf, allogeneic EBV T-cell that utilizes a targeted antigen recognition technology that enables the T‑Cells we administer to selectively identify cells expressing the EBV antigens that may be important in the pathophysiology of MS.
ANK-700 is an investigational treatment for RRMS. It encompasses a previously identified myelin antigen that is implicated in driving Multiple Sclerosis. The antigen is delivered to the liver and immune system with the liver targeting glycosylation signature. The drug is currently in Phase I stage of clinical trila evaluation to treat multiple sclerosis.
For further information on the Multiple Sclerosis market impact by therapies, download the Multiple Sclerosis sample @ Multiple Sclerosis Market Size
Multiple Sclerosis Overview
Multiple Sclerosis is an unpredictable, autoimmune disease that affects the central nervous system. In Multiple Sclerosis, body's own immune system produces cells and proteins (antibodies) that attack the fatty substance, myelin, which is responsible for protecting the nerve fibers. This is often characterized by relapsing episodes of neurologic impairment followed by remissions. The damaged myelin forms scar tissue (sclerosis). Often the nerve fiber is also damaged. When any part of the myelin sheath or nerve fiber is damaged or destroyed, nerve impulses traveling to and from the brain and spinal cord are distorted or interrupted. People with Multiple Sclerosis generally develop symptoms in their late 20s, experiencing visual and sensory disturbances, limb weakness, gait problems and bladder, and bowel syndromes. Initially, they may have partial recovery, but over time they develop progressive disability.
Multiple Sclerosis Epidemiology Segmentation in the 7MM
Total Multiple Sclerosis Prevalent Cases
Multiple Sclerosis Sub-type Specific Prevalent cases
Multiple Sclerosis Gender Specific Prevalence
Keen to learn how Multiple Sclerosis Epidemiological Trends are going to appear in 2032 for the 7MM, Download @ Multiple Sclerosis Market Outlook Report
Multiple Sclerosis Emerging Drugs
Ublituximab: TG Therapeutics
IMU-838: Immunic
ATA188: Atara Biotherapeutics
ANK-700: ANOKION
Multiple Sclerosis Market Insight
Multiple Sclerosis affected individuals may experience a variety of symptoms, physically, emotionally, mentally and psychologically. The severity and types of symptoms differ among the individuals; thus symptoms differ among different people. There are four major categories in Multiple Sclerosis. These are: Relapsing-Remitting Multiple Sclerosis, Secondary-Progressive Multiple Sclerosis, Primary-Progressive Multiple Sclerosis, and Progressive-Relapsing Multiple Sclerosis. There is no single test used to diagnose Multiple Sclerosis. The disease is confirmed when symptoms and signs develop and are related to different parts of the nervous system at more than one interval in time and after other alternative diagnoses have been excluded. Doctors use different tests to rule out or confirm the diagnosis. In addition to complete medical history, physical examination, and a detailed neurological examination, a doctor may recommend: MRI scans of the brain and spinal cord to look for the characteristic lesions of MS. A special dye or contrast agent may be injected into a vein to enhance brain images of the active MS lesions. Lumbar puncture (sometimes called a spinal tap) to obtain a sample of cerebrospinal fluid and examine it for proteins and inflammatory cells associated with the disease. Spinal tap analysis also can rule out diseases that may look like MS.
Discover more about therapy set to grab substantial Multiple Sclerosis market trends @ Multiple Sclerosis Treatment Market
Scope of the Multiple Sclerosis Market Research Report
Coverage- 7MM
Study Period- 2019-2032
Forecast Period- 2022-2032
Multiple Sclerosis Market Companies- NeuroVax (Immune Response BioPharma Inc.), CNM-Au8 (Clene Nanomedicine), Tolebrutinib (SAR442168) (Sanofi), Evobrutinib/M2951 (Merck Healthcare KGaA), Ublituximab (TG Therapeutics, Inc.), ALKS 8700 (Alkermes/Biogen), and Arbaclofen (Arbaclofen ER) (Osmotica Pharmaceutical), and others are being assessed as potential therapies to be available in the market in the coming future.
Multiple Sclerosis Pipeline therapies- rHIgM22, CNTO 1275, Interferon beta-1a (Rebif), alemtuzumab, ALKS 8700, Fingolimod, Rebif, and others
Multiple Sclerosis Market Drivers and Barriers
Table of Content
1. Key Insights
2. Multiple Sclerosis Report Introduction
3. Multiple Sclerosis Market Overview at a Glance
4. Multiple Sclerosis Executive Summary of Multiple Sclerosis
5. Multiple Sclerosis Disease Background and Overview
6. Multiple Sclerosis Treatment
7. Management of MS
8. Guidelines
9. Epidemiology and Patient Population
10. Patient Journey 1
11. Patient Journey 2
12. Multiple Sclerosis Emerging Therapies
13. Other Emerging Drugs
14. Marketed Therapies
15. Multiple Sclerosis: 7 Major Market Analysis
16. Multiple Sclerosis Market Outlook
17. Expenditure, Utilization, and Cost of Specialty Drugs for Multiple Sclerosis in the US
18. KOL Views
19. Unmet Needs
20. Multiple Sclerosis Market Drivers
21. Multiple Sclerosis Market Barriers
22. SWOT Analysis
23. Appendix
24. DelveInsight Capabilities
25. Disclaimer
26. About DelveInsight
Know which therapy is expected to score the touchdown first @ Multiple Sclerosis Market Drivers and Barriers
Media Contact
Company Name: DelveInsight LLP
Contact Person: Yash Bhardwaj
Email: Send Email
Phone: 09193216187
Address:304 S. Jones Blvd #2432,
City: Las Vegas
State: United States
Country: India
Website: https://www.delveinsight.com/