Presbyopia Pipeline Analysis: 12+ Companies and 12+ Pipeline Drugs | DelveInsight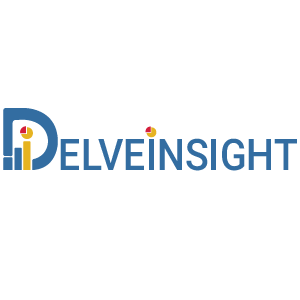 DelveInsight's, "Presbyopia Pipeline Insight, 2022," report provides comprehensive insights about 12+ companies and 12+ pipeline drugs in the Presbyopia pipeline landscape. It covers the Presbyopia pipeline drug profiles, including clinical and nonclinical stage products. It also covers the therapeutics assessment by product type, stage, route of administration, and molecule type. It further highlights the inactive pipeline products in this space.
Recent Developmental Activities in the Presbyopia Pipeline
In August 2020, Eyenovia entered into an exclusive license agreement with Arctic Vision to develop and commercialize MicroPine (Atropine micro formulation) and MicroLine (pilocarpine micro formulation) in China, Hong Kong, Macau and Taiwan and South Korea.
In February 2021, Allergan submitted a New Drug Application to the Food and Drug Administration for investigational AGN-190584 (pilocarpine 1.25%) ophthalmic solution for the treatment of presbyopia. The FDA is expected to act on the NDA by the end of 2021.
UNR844-Cl is an ester of naturally occurring R-lipoic acid and choline. Previously called EV06 ophthalmic solution, UNR844 targets directly the flexibility and accommodative ability of the crystalline lens. It breaks disulfide bonds, which are thought to harden the lens over time. By disrupting these bonds, the lens becomes more elastic and regains some functionality.
Key takeaways from Presbyopia Pipeline Report
Presbyopia Pipeline report offers a comprehensive analysis of 12+ key pharma players and 12+key pipeline therapies.
The leading Presbyopia Companies are working such as Cellix Bio, AbbVie, Novartis, Visus Therapeutics, AbbVie, Allergan, Encore Vision, Ocuphire Pharma, Orasis Pharmaceuticals, Eyenovia, and among others.
Promising Presbyopia Pipeline therapies such as UNR844-Cl, Comparator, LaserACE(R), Phentolamine Ophthalmic Solution 0.75%, AGN-190584, EV06 Ophthalmic Solution, CSF-1, samfilcon A for Presbyopia, and others.
The Presbyopia Companies and academics that are working to assess challenges and seek opportunities that could influence Presbyopia R&D. The therapies under development are focused on novel approaches to treat/improve the disease condition.
Request a sample and discover the recent advances in Presbyopia Pipeline Therapies @ Presbyopia Pipeline Outlook Report
Presbyopia Overview
Presbyopia is a vision condition in which the shape of the crystalline lens of your eye changes. These changes make it difficult to focus on close objects. Presbyopia may seem to occur suddenly, but sight reduction occurs over several years. Presbyopia usually becomes noticeable in the early to mid-40s, but the reduction of your focus starts as early as childhood. Some signs of presbyopia include holding reading materials at arm's length, blurred vision at normal reading distance and eye fatigue along with headaches when doing close work. Presbyopia happens naturally in people as they age. The eye is not able to focus light directly on to the retina due to the hardening of the natural lens. Aging also affects muscle fibers around the lens making it harder for the eye to focus on up close objects. The ineffective lens causes light to focus behind the retina, causing poor vision for objects that are up close.
Presbyopia Emerging Drugs Profile
CSF-1: Orasis Pharmaceuticals
UNR844-Cl: Novartis
Find out more about Presbyopia Pipeline Report @ Presbyopia Clinical Trials Analysis
Presbyopia Therapeutics Assessment
The Presbyopia pipeline report proffers an integral view of the emerging Presbyopia segmented by stage, product type, molecule type, mechanism of action, and route of administration.
Presbyopia Pipeline Therapeutics Analysis
There are approx. 12+ key companies which are developing the therapies for Presbyopia. The companies which have their Presbyopia drug candidates in the most advanced stage, i.e. phase III include, Orasis Pharmaceuticals.
Scope of the Presbyopia Pipeline Report
Coverage- Global
Presbyopia Companies- Cellix Bio, AbbVie, Novartis, Visus Therapeutics, AbbVie, Allergan, Encore Vision, Ocuphire Pharma, Orasis Pharmaceuticals, Eyenovia, and among others.
Presbyopia Pipeline therapies- UNR844-Cl, Comparator, LaserACE(R), Phentolamine Ophthalmic Solution 0.75%, AGN-190584, EV06 Ophthalmic Solution, CSF-1, samfilcon A for Presbyopia, and others.
Preclinical and Discovery Stage Products, Presbyopia Key Companies, Presbyopia Key Products, Presbyopia- Unmet Needs
Table of Content
Introduction
Presbyopia Executive Summary
Presbyopia: Overview
Presbyopia Pipeline Therapeutics
Presbyopia Therapeutic Assessment
Presbyopia – DelveInsight's Analytical Perspective
Late Stage Products (Phase III)
CSF-1: Orasis Pharmaceuticals
Drug profiles in the detailed report…..
Mid Stage Products (Phase II)
UNR844-Cl: Novartis
Drug profiles in the detailed report…..
Early Stage Products (Phase I/II)
Drug name: Company name
Drug profiles in the detailed report…..
Preclinical and Discovery Stage Products
Drug name: Company name
Drug profiles in the detailed report…..
Inactive Products
Presbyopia Key Companies
Presbyopia Key Products
Presbyopia- Unmet Needs
Presbyopia- Market Drivers and Barriers
Presbyopia- Future Perspectives and Conclusion
Presbyopia Analyst Views
Presbyopia Key Companies
Appendix
For further information on the Presbyopia pipeline therapeutics, reach out to Presbyopia Companies
Media Contact
Company Name: DelveInsight LLP
Contact Person: Yash Bhardwaj
Email: Send Email
Phone: 09193216187
Address:304 S. Jones Blvd #2432,
City: Las Vegas
State: United States
Country: India
Website: https://www.delveinsight.com/