BHM News Receives Recognition As The Fastest Growing Online Source For Fact-Checked News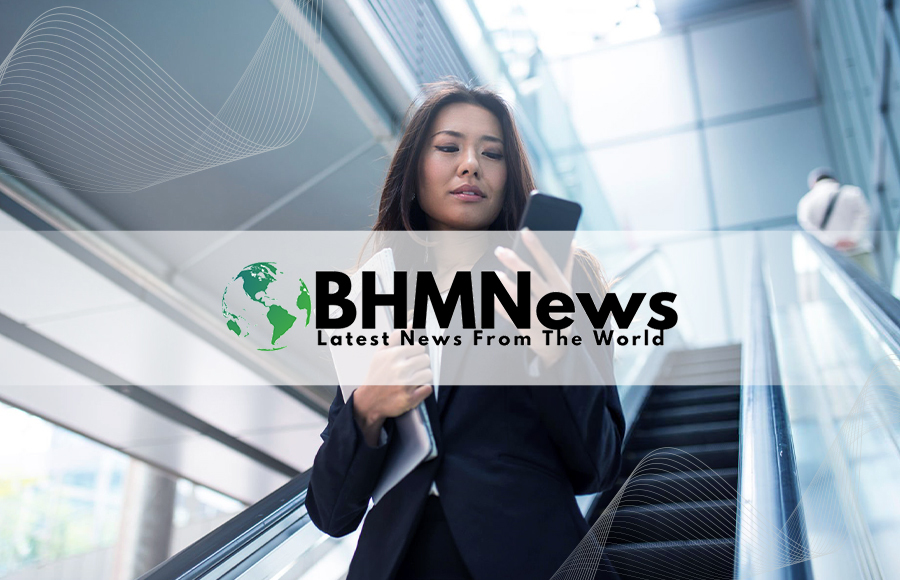 BIRMINGHAM, Alabama – June 30, 2022 – BHM News is a leading online news portal that seeks to inform, engage and empower consumers by delivering first-hand data on healthcare, entertainment, business, technology, sports, cars, and wildlife across the globe. In a recent poll conducted by an independent international agency, BHM news was voted top as the best new resource for reliable fact-checked news.
What began as a small news website, currently consists of a dedicated and hard-working crew providing compelling, diverse, and accurate news stories using world-class data and technology, and is earning the trust of millions of people across the world. With this determination and focus, the news website has grown into a big network where readers have access to all kinds of news that is up-to-date and engaging.
BHM News provides a reliable and trusted news platform to consumers when they are most in need of authentic information. This news source is attentive to the consumer's needs and hence keeps them at the heart of every news coverage. They take a people-centered approach in everything they report, including health, entertainment, and political affairs.
The committed and tenacious journalists, writers, editors, designers, and technologists in BHM News have been known to offer an inclusive news environment where readers of all ethnicities and beliefs can navigate what's happening in the world and know how these incidents affect them.
BHM News is also revered for its fixation on journalist ethics by serving the latest news with absolute authenticity, and what matters to them the most is the needs, passion, and curiosity of the readers. In keeping up with this mission, they listen to the concerns of consumers and cover news that matters to them; present different perspectives of the news stories in a sincere and relatable voice; remain both global and local, and maintain a diversity of voices.
The news website has gained many trusted customers as it has been designed most conveniently to ease out the search and deliver the desired news instantly. The ultimate motive behind fact-checked, unbiased news coverage is to engage consumers at every stage of the decision-making journey.
BHM News upholds the principles of objectivity, accuracy, and inclusivity. The news portal is independent in its reporting and embraces the values of ethical journalism to exchange information that is unbiased, truthful, and thorough. The agency is committed to inclusivity giving equal importance to its mission, the audience it covers news for, and the stories it pens down. The fundamental focus of BHM News is to write for and serve a diverse audience with stories that are significant to them. So, they are as open and responsive as possible.
BHM News has been delivering quality news to its audience that is both immediate and timeless. The news source uses the best technology and proprietary algorithms to provide news coverage with instancy, thereby letting people access news stories with just a click. This has been reflected in the continued growth in readership statistics, said a spokesperson for the company.
The BHM News website has been performing this relentless task through accurate, transparent, thorough, fair, and independent reporting, sourcing, and analysis.
Each news story is verified by referring to multiple sources.
BHM News also makes sure to correct any misstatements at the right time.
Through these successful years, BHM News has been able to cater to audiences across the world with first-hand data on a wide range of topics so that not even a single person feels left out and not a single issue goes unnoticed. With this perseverance, BHM News is becoming the popular news portal where a consumer finds something or the other that is useful to them. The crew of experienced journalists is prompt in responding to events.
BHM News witnesses as history unfold and not just reports the happenings but explains why and how they matter to humankind. What this news source does is take people to different corners of the world and at the same time bring the world to their fingertips, thereby enriching lives and communities. BHM News has become a global digital presence offering original content that shapes the reader's lives. The website stresses that its honesty is what transcends into the minds of the users.
The BHM News crew consists of many prestigious journalists who began their journalism careers here and this broad range of talent has been contributing to their fullest to make BHM News what it is today. So, the website's humble beginnings have been in the hands of fresh and innovative minds who, along with the readers, are responsible for the success attained so far and the future endeavors.
The BHM News agency stands for excellence in journalism and upholds the tagline 'committed to being in your service'.
Media Contact
Company Name: Webertise Technology LLP
Contact Person: Stephen George
Email: Send Email
Phone: 9645760925
Address:Sabari street, Nesapakkam
City: Chennai
State: Tamil Nadu
Country: India
Website: www.webertise.com