Author Danielle M. Wong's Thriller Last Liar Is Set To Release on 21st June
Author Danielle M. Wong's thriller Last Liar Standing will be released on 21st June.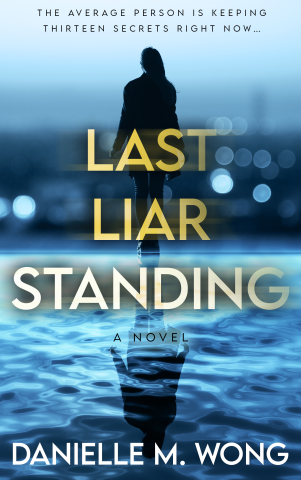 Author Danielle M. Wong will be recently releasing her new novel Last Liar Standing on 21st June 2022. The soon-to-be-published novel is under the thriller/suspense genre, and Red Adept Publishing is the publisher of this book.
The story of Last Liar Standing is about Vonny Kwan, who wakes up in a hospital in Nevada. She is a hit-and-run accident victim, but she does not remember much about it. She struggles to recover from her injuries. As a result, she understands she has no memory of the last nine years. This includes her marriage and her activities in the West. Two detectives visit and inform her that her husband John was recently murdered. She realizes that she has to piece together her lost memory of nine years to uncover the mystery of her husband's death. With more information coming to light, she becomes suspicious of everyone. What happens next?
Danielle M. Wong is a bicoastal author who started traveling at a young age. She is a great example of wanderlust. Each place that she visited triggered a unique feeling in her. She immortalized these feelings through her writing. During one of her visits abroad, she became inspired to write her debut novel Swearing Off Stars. This debut book led her to win an Independent Press Award, a Benjamin Franklin Award, and an International Book Award, among many others.
Danielle's works have appeared in Harper's Bazaar, HuffPost, PopSugar, and Writer's Digest. Her stories have also been published in the Chicken Soup for the Soul and Be the Star You are series.
Danielle is also busy penning down her next novel.
For more details, visit https://daniellemwong.com.
About Last Liar Standing:
On 21st June 2022, author Danielle M. Wong will release her new novel, Last Liar Standing. Red Adept Publishing is the publisher of the soon-to-be-released novel, which falls into the thriller/suspense genre.
Media Contact
Company Name: Kate Rock Literary Services
Contact Person: Kate Rock
Email: Send Email
Country: United States
Website: sites.google.com/katerockliterary.com/katerockliterary/home