India's Biggest Sensation Jumana Khan Could Enter The Metaverse With A Brand New NFT Project
The popular social media influencer could enter into the Metaverse, with rumors swirling around about her to be working on a major NFT project.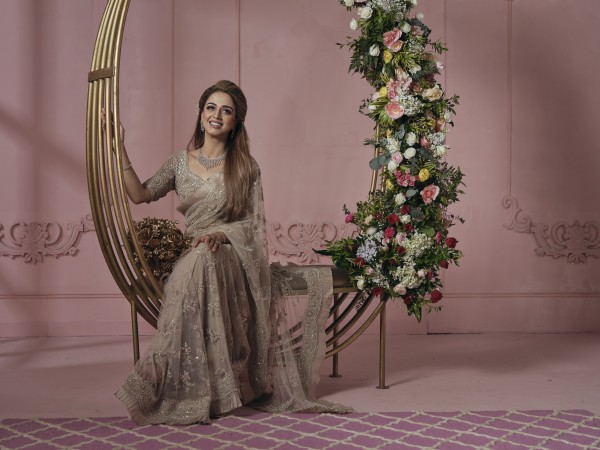 Born on November 7, 1996, in Dubai, United Arab Emirates, Jumana Khan is a social media influencer & a lawyer by profession who is renowned for her TikTok videos and content on social media. According to rumors, she is expected to make her debut in Indian films soon, and she has two Bollywood contracts lined up. On TikTok, Jumana is considered one of the biggest stars in the world.
According to research released by FinancePr.com, the sale of NFTs is now soaring as investors seek new investments, and the assets' worth is derived from their non-fungibility, which increases their rarity. As evident, a non-fungible token is a non-transferable unit of data that may be sold and traded and is held on a blockchain, a type of digital ledger.
In current practice, NFTs are tokens that usually correspond to what can be generously called artworks. The Bored Apes are a pretty decent sign of the quality of aesthetic vision you may expect at the top of the market if nothing else. And the absolute top of the market can be quite pricey. In March, the artist Beeple sold an NFT for $69 million.
Therefore, it should come as no surprise that many popular celebrities are already supporting the concept by associating themselves with different projects. In fact, the NFT hype train has already got names like Reese Witherspoon, Gwyneth Paltrow, Steph Curry, and Eminem onboard.
India's biggest TikTok star and actress Jumana Khan with nearly 6 million followers on Instagram and a whopping 9.2 million followers on TikTok, is rumored to be working on a giant NFT project and is now all set to bring Hollywood into the metaverse. She is currently supporting 1 Billion Meals, a charity that presently runs the region's biggest food distribution campaign. She has mentioned and expressed interest in the NFT space in several of her Instagram stories, which could be another sign that she is making her own movements in the space.
While anything could not be confirmed as of yet, Jumana Khan has allegedly collaborated with a Dubai-based media giant and is in the process of creating a huge team working towards a grand NFT project. The announcement surrounding the crypto launch and the NFT community is widely anticipated across the industry.
Media Contact
Company Name: Coneberry
Contact Person: Manish Roshan
Email: Send Email
Country: United States
Website: coneberry.com